We run and maintain a number of sites on the net, including our flagships, Neoseeker, and CanuckAudioMart. The main drive with each of our projects is to continuously improve upon everything the site has to offer and to service the communities that thrive on each site as much as possible.

Neoseeker is one of North America's largest destinations for gamers and PC enthusiasts. Over 200,000 visitors come daily for our indepth coverage of tech, and our wealth of entertainment information.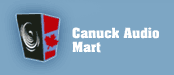 CanuckAudioMart aka "CAM" is Canada's premier hifi, audio, and home theater site. It is the largest classifieds site for hifi and audio in Canada, and it boasts a strong community of enthusiasts of this fine hobby. CAM is literally the largest site of its type in Canada, in fact, it is THE ONLY authorititative audio classifieds site in the country.

OverClockers Club is a new member to the Neo Era Media family of community sites, but it is by no means a new-commer to the internet. Founded in 1999 as one of the original destinations for overclockers, modders, and performance enthusiasts, OverClockers Club ("OCC", as it is known by its fans and many enthusiasts) has risen to become one of the world's most well known and best established extreme performance sites. OCC features daily news, a high volume of techie reviews, and guides, plus a hardcore computer and gaming enthusiast community.